The panorama of Indian crafts is a patchwork quilt of many hues and shades of meaning, reflective of interactions with social, economic, cultural and religious forces and we the Indians have been witnessing this beautiful panorama since times immemorial. We can't help but adore the wonderful outcome of our laudable Indian culture and traditions, in the shape of Indian handicrafts, and the driving forces behind these admirations are our craftsmen and artisans.  From a manual laborer to a worker of high artistic excellence, everyone has contributed their level best in boosting the Indian art culture and making our nation stand out in the crowd.
On this World Book Day, Direct Create brings to you this list of 10 books, which bring out the real essence of Indian Handicrafts!
1. Handmade In India by  Aditi Ranjan and M.P.  Ranjan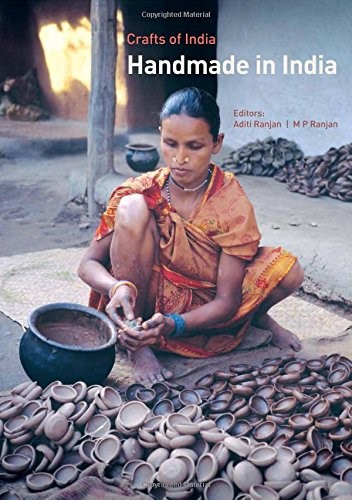 This masterpiece by Aditi and M.P Ranjan is a tribute to the Indian craftsperson. Handmade in India is truly an encyclopedia structured on Indian geography and every item of interest related to Indian Handicrafts can be found in this book and this claim would be tough to dispute. Organized by region and packed with colored photographs, no better guide exists in revealing the astonishing diversity of Indian craft work as this comprehensive book. Read this voice of unheard talents and you will find more reasons to be appreciative of Indian art.
2. Textiles From India- The Global Trade by Rosemary Crill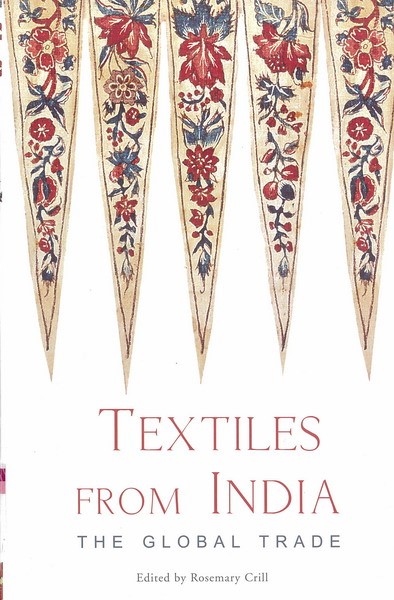 This book captures the journey of India from a technical finesse in spinning, weaving and dyeing to a country which is now a leader in the output of hand-loomed textiles. Textiles from India tell us about the golden era of Indian textile industry, taking us back to the time when our textiles traveled from kings and queens to the common man. In a nutshell, this book is a blend of Kashmiri shawls making their way across Asia; the trade of Indian textiles to Eastern Indonesia, The Muslins of Bengal, Block Prints and Chintz; and The Unique Embroidery at Hardwick Hall, England in a major contribution to the study of fascinating aspects of India's cultural and economic history.
3. The Grammar of Ornament by Owen Jones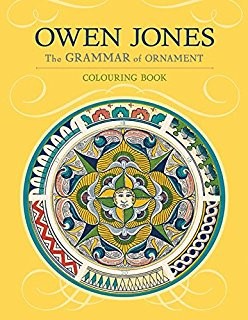 This 19th century book is one of the most influential publications of the Victorian age by a key designer and the joint architect of the Great Exhibition of 1851. The book features more than 2350 original color engravings representing a wide range of ornamental styles, from Ancient Egypt and Greece, to Imperial China and Elizabeth England. It has an entirely separate chapter about the Indian Ornaments featuring Ornaments from Works in Metal, Specimens of Painted Lacquer –work, Ornaments from Embroidered and Woven Fabrics, and paintings on Vases, exhibited in the Indian Collection in 1851 and at South Kensington Museum.
4. 10000 Years of Art
10,000 Years of Art is a firm guide to world art, offering a fresh perspective on the complete history of art from 8,000 BC to the present day. 500 masterpieces of art are organized here in chronological order, covering the cultures globally and represent the finest examples of fine and decorative art from 10000 years of human history. Each work illustrated in colorful combinations accompanied by concise, informative text makes it a convenient pocket sized volume and an indispensable resource for any art enthusiast.
5. The Sari by Linda Lynton
This book provides a detailed analysis of a greater number of sari types, worn by ladies coming  from different cultures across India. It shows how an unstitched rectangular piece of sheer elegance can be set against a wide variety of fabrics, color patterns and draping styles. A diversity of regional traditions of color, pattern and weave is analyzed here through a six-fold division of the Indian sub-continent: the West, the East, the North-East and the Himalayas, the Eastern Deccan, the South and the Western Deccan. Each section is accompanied by the display of vibrant sari photographs. There is a detailed analysis of sari design, providing a guide to the symbols, patterns and motifs used, together with their origins and information about how they have evolved.
6. Indian Embroidery by Rosemary Crill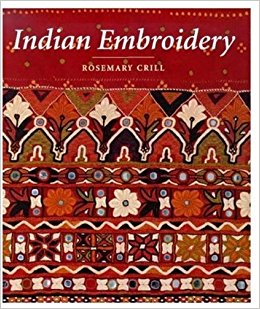 This opulent volume covers embroidery from different edges across India, ranging from beauteous floral designs of the Mughal court to vibrant folk patterns embellished with cowrie shells and mirrors. Remarkable illustrations show the richness and variety of Indian textile traditions and reveal patterns and colors that have both influenced and been influenced by Western designs. From elaborated silk embroideries, to the folk and tribal embroidery works, the style statement keeps on changing. The book will provide not only a wealth of inspiration to contemporary designers and embroiderers but also a visual feast for anyone with an interest in Indian arts and crafts.
7. Dress in Detail – From around the World by Rosemary Crill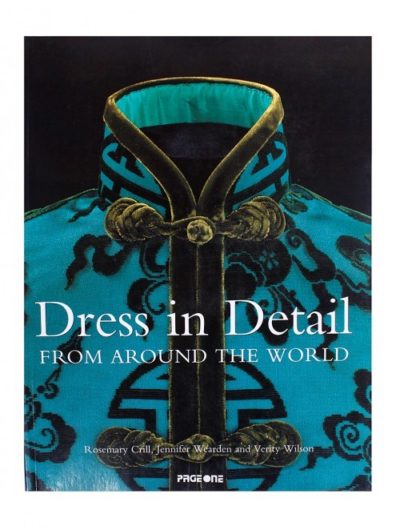 This volume showcases an extraordinary range of traditional clothing from Central Europe, India, and the Far East. Ornate buttons, embroidered borders, architectural pleating, and gold-threaded tassels with respective fascinating photographs, spotlight an astounding array of ornamentation, and these breathtaking close-ups are coupled with accurate line drawings of each garment's underlying structure.
Arranged thematically, the chapters bring together different examples of each type of decoration from disparate cultures, and the text includes information about the ceremonial roles of much of the clothing.
8. Indian Art – The New International Sensation by Dr. Alka Pande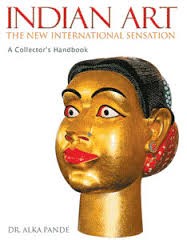 This Indian Art book provides an overall view of the vigorous, dynamic, multi-vocal and ever shifting canvas of contemporary Indian Art. It redefines the current era of modern art, and traces the origin of drawings and paintings from anachronistic times. An honest feast for the sensibilities, it offers to sharpen the knowledge of curious minds who wish to take the commendable legacy of Indian art forward. Aesthetics of appreciating and understanding Indian art, and invaluable advice on framing, lighting, insurance and restoration makes this a must read for anyone interested in Indian visual culture.
9. Textile Motifs of India by Pepin Van Roojen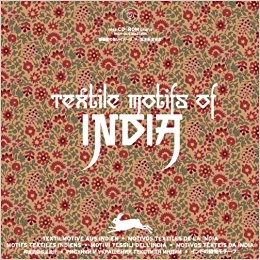 Indian textile heritage has been preserved by fine weaving, delicate textures, beautiful colors, and rich patterns. Each and every end of traditionally designed Indian Textiles speaks of wonderful motifs, representative of the Indian Culture. The motifs surfaced on Indian textiles are many with each representative of a meaning, which many believe to emanate a vibe on the person who adorns it. The Textile Motifs of Indian by Pepin Van Roojen brings to you the collection of most prominent motifs, found in Indian Textiles ranging from the elegant peacock motifs to the graceful paisley motifs.
10. Arts and Crafts of India by Ilay Cooper and John Gillow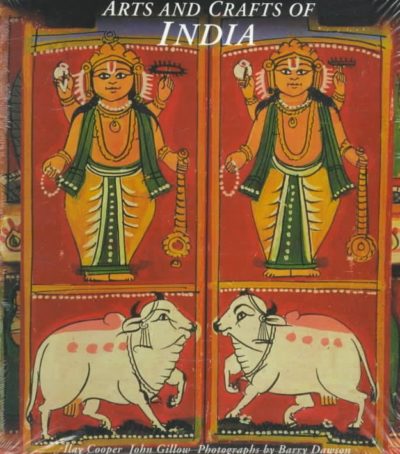 In India, art is a like an energy booster. It is a mystical force, which gives shape to the vision of an artist and takes this nation to the prime level of creativity. Our artisans have set such a high benchmark, which can't be beaten by any of the nations.  Arts and India is the voice of thousands of such artisans and crafts persons who create magic with their tricks. Reading this book, you can experience the variety , vibrancy and discreetness of traditional Indian arts and crafts with colorful photographs  complimenting the thorough discussion of each medium, including wood and stone carving, jewelleries, textiles, leather work and basketry.
Grab these books and enrich your mind with the spell bounding handmade tales of India.